What we do
Benefits Bio-Care can offer to your company:
Minimal employee production downtime
We coordinate with your staff and create testing schedules to best complete the testing
Utilizing the latest industry technologies including the collection of medical histories by remote computer and onsite tablets
Detailed results for the employer and employee always in compliance with HIPPA law and regulations
Client secure access to on-line electronic medical records for storage, viewing and printing
Skilled Bio-Care team members providing service for your company
PHYSICAL EXAM
On-site physical exams are performed at your place of business in Bio-Care's specialized exam trucks. Our exams are extremely efficient and cost effective.
Bio-Care's software allows clients to order testing, track testing and medical clearances, and receive electronic medical records. Employees are also able to view and receive their electronic medical records.
Bio-Care can evaluate your current medical monitoring program and make recommendations for regulatory compliance and how Bio-Care could help improve your programs.
Bio-Care's highly trained and qualified staff deliver the appropriate medical exams and testing that promote employee health and wellness. From initial on-boarding to test results, our health specialists will provide expertise from our company that has been providing superior health care testing services for decades.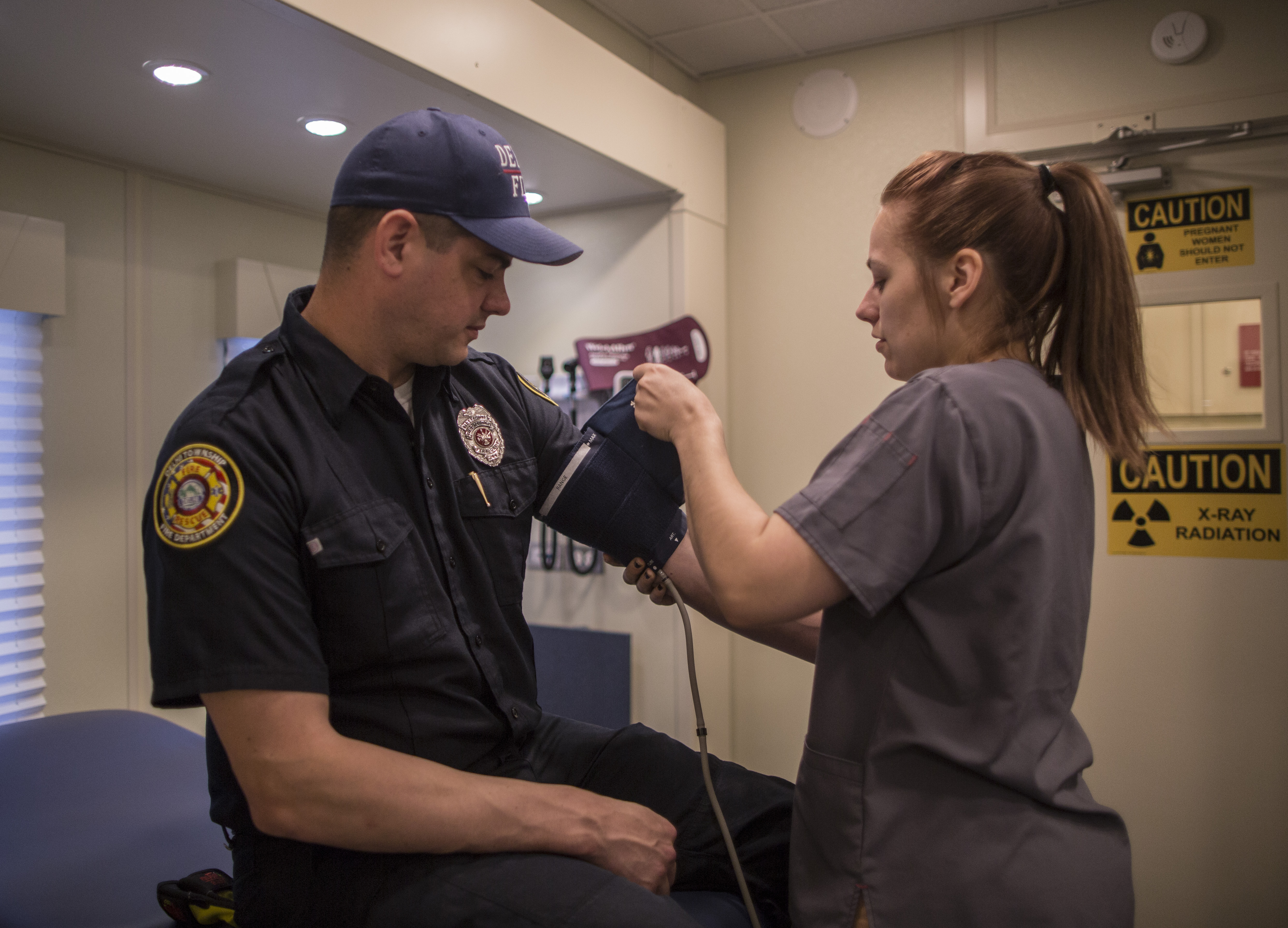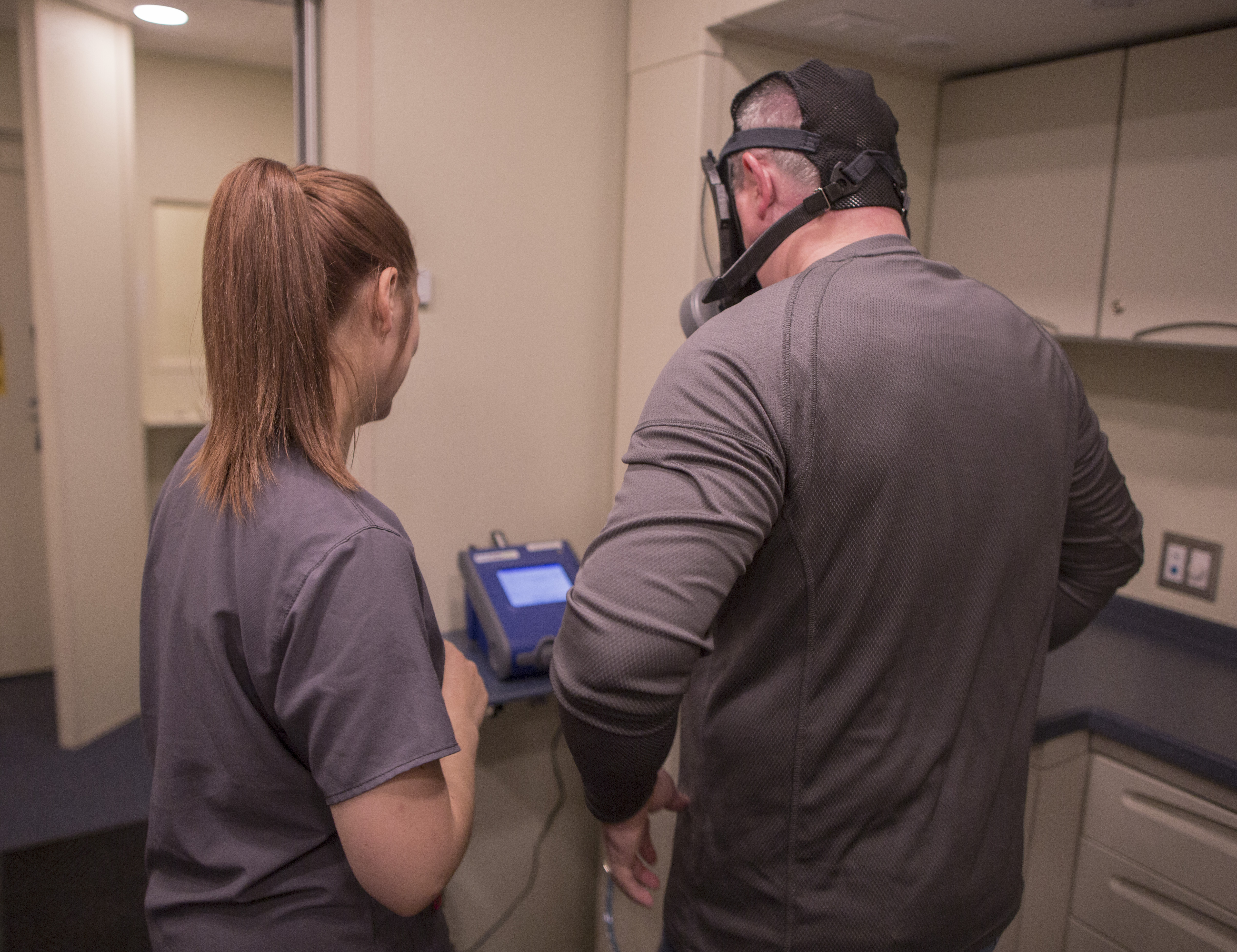 RESPIRATORY SURVEILLANCE PROGRAMS
The two types of respirator fit tests are qualitative and quantitative. The qualitative fit testing is considered a pass/fail test method that requires the use of your senses such as taste, smell, and any reaction you might have to an irritant. These measures help to detect leakage into the respirator face piece. Qualitative testing does not measure the actual amount of leakage like quantitative fit testing does. This type of testing numerically measures the amount of leakage into the respirator. For more information on the types of respirator mask fit tests we provide, contact us today. Our on-site tests always comply with current OSHA standards.
Program Benefits:
On-site quantitative (QNFT) and qualitative (QLFT) respirator mask fit testing. We can fit test any tight-fitting respirator
On-site OSHA respiratory medical clearance testing to comply with OSHA standard 1910.134
Electronic fit testing and medical clearance records with our Cambium Management Suite software allowing paperless, on-line medical questionnaire completion
Our on-site respiratory services can support small groups and large groups for testing over varying and multiple shifts
HEARING CONSERVATION SERVICES
According to OSHA, nearly 22 million workers in the workplace are exposed to hazardous noise. Bio-Care offers on-site hearing testing services that provide your workers with the insight needed to protect their hearing and stay compliant with OSHA regulations.
Hearing conservation services are provided at your business site within our testing truck units.
Just like our other mobile testing and screening services, our ability to deliver hearing screening directly to you can help maximize employee productivity without having to spend the money to send them off-site for testing. We have comfortable, private mobile testing units that eliminate the inconvenience of having to send employees to clinics. After a complete hearing screening is conducted on-site, your employees will be able to return to work within an hour. Bio-Care is here to promote employee wellness, keep businesses in compliance with OSHA regulations, and provide convenient medical screening solutions.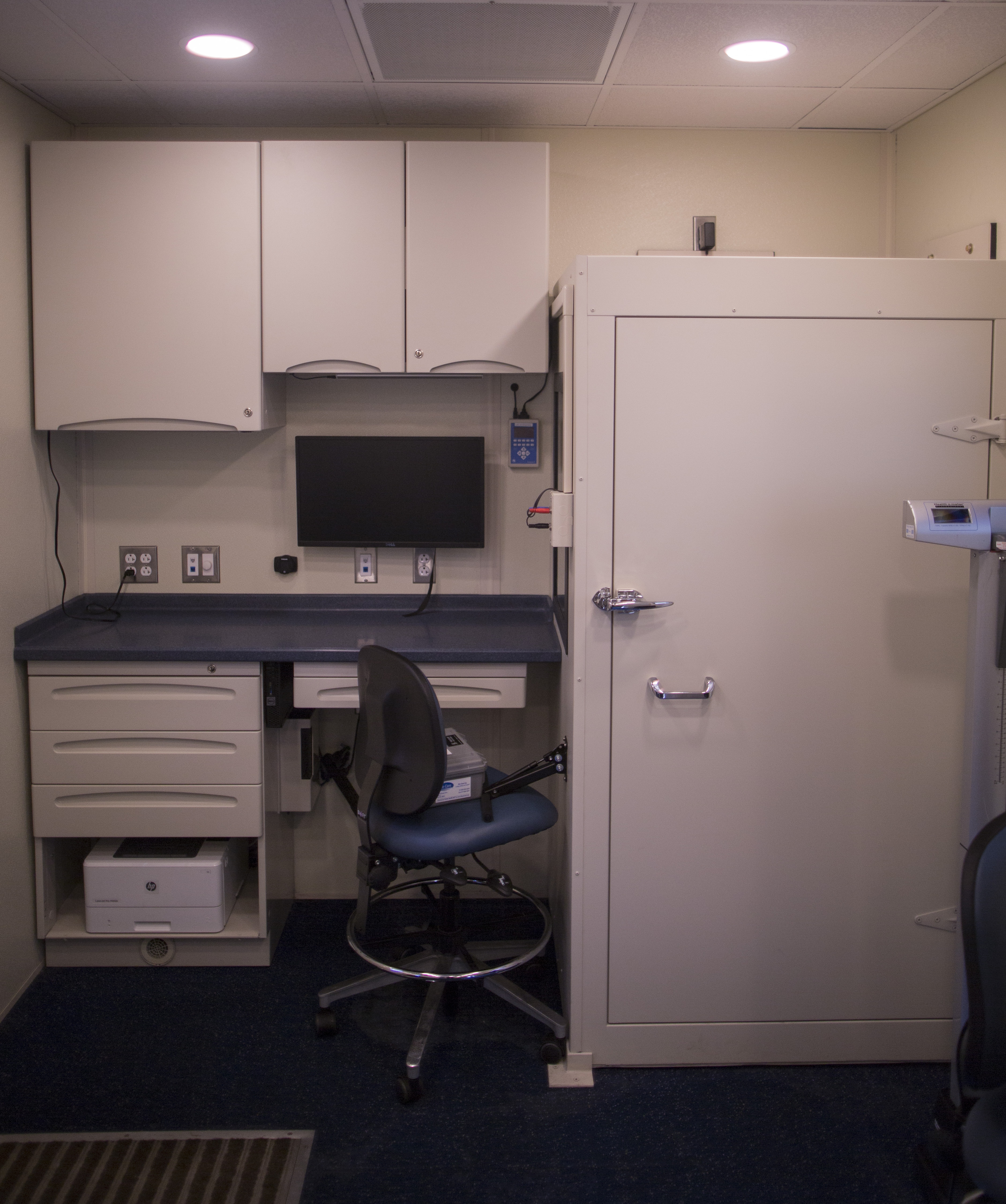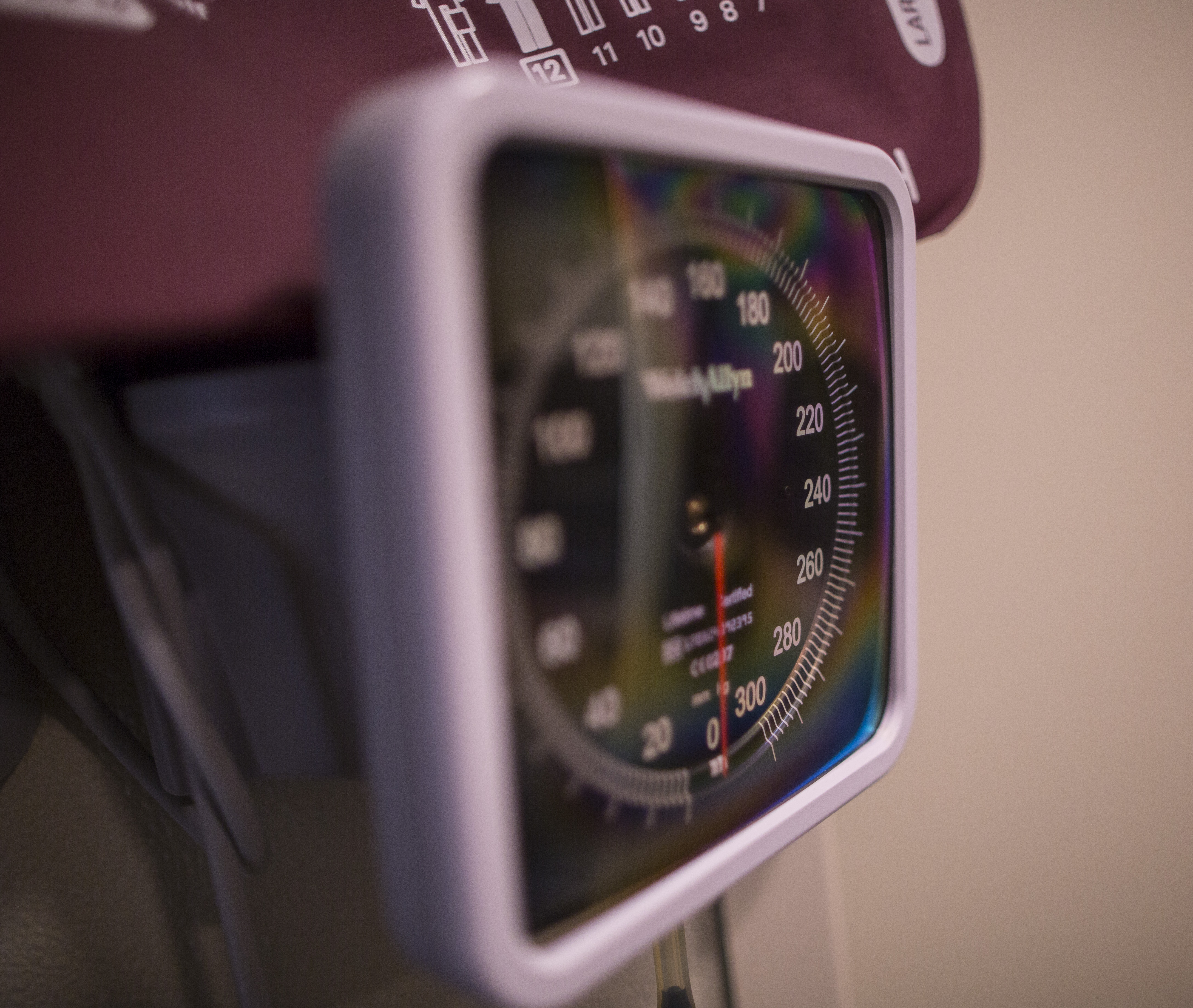 WELLNESS SERVICES
Bio-Care provides wellness services designed to protect your employees' health, track long-term health effects of exposure in the workplace, and mitigate risk. We have a team of dedicated health experts who work together to develop early detection programs for your employees to help ensure overall wellness.
For every dollar of preventative health care cost, the benefit is three fold. Self insured? Check with your benefit administrator to see if the Wellness America program is a covered preventative health benefit.
Bio-Care's Wellness America Program can be provided by our experienced on-site staff or with your existing medical support team.
SILICA TESTING SERVICES
Crystalline silica is a mineral found in the earth's crust. Millions of U.S. workers are exposed to silica in a variety of occupations like construction and mining. Exposure to silica dust can lead to the development of Silicosis, an irreversible disease. The important thing to note about this disease is that it is preventable. By implementing safety measures in the workplace and performing routine testing, you are taking the necessary preventative steps to ensure the health and safety of your employees.
The OSHA compliance exams consist of:
A medical and work history that emphasizes past, present, and anticipated exposure to respirable crystalline silica, dust, and other agents affecting the respiratory system; any history of respiratory system dysfunction (signs and symptoms of respiratory disease such as shortness of breath, cough, wheezing, etc.); history of tuberculosis; and smoking status and history;
A physical examination with special emphasis on the respiratory system;
A chest X-ray with interpretation by a certified B-reader;
A pulmonary function test administered by a spirometry technician with a current certificate from a NIOSH-approved spirometry course;
Testing for latent tuberculosis infection; and any other tests deemed appropriate by the medical professional.